I managed to stretch out my first project for several glorious months. Eventually, though, the amount of work started to taper off and I turned to thoughts of finding more work for my awesome one-man business.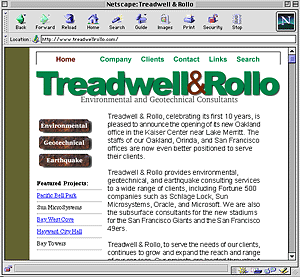 It was at this point, just a couple months into my career as a web developer, that I made one of the worst decisions I've ever made: I decided to seek out small business clients.
The obvious way to find potential clients in 1997 was by flipping through the Yellow Pages. I started from the front of the phone book and pretty quickly got mired in the giant swamp of accountant listings. Since I had no idea what I was doing when it came to managing my business finances, I figured that if all else failed we could trade services.
With just the information I found in the phone book and some clip art, I proceeded to build a website for the accountant who was located closest to our apartment building. Then, I called her up and asked if she'd like to meet with me so I could show her the website I made her. I also mentioned that I was looking for an accountant for my new business.
Naturally, I got a meeting. Laptop in hand, I walked to my new prospect's office and demonstrated the many features and benefits of her new website. When she asked what I would charge her to customize it and put it on the web, I blurted out that I needed help with my taxes. I asked how much she would charge to do my taxes and offered to trade the website for help with my taxes. The deal was as good as done.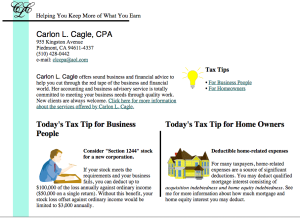 To my grown-up web developer self, this sounds like the absolute worst way to get new business that I could have ever come up with.
I was undervaluing my services.
I gave the client an open-ended license to request endless revisions, in exchange for a fixed price (tax preparation for a sole proprietorship with almost no expenses and very little income).
I was wasting a whole lot of time.
All of these problems became major issues as my business grew. Even worse, I feel like I made an early contribution to the now widespread belief that you can get someone to build you a website for free.
While you read the horror stories of horrible clients and nightmare projects that are to come, keep in mind that I recognize that I'm at least partially to blame.